Best bookie for betting on the football

In the world of football betting, the opportunities are endless. Whether your one for simple outright betting on who wins any of the 380 Premiership games or one of those who loves top football bets or even corners and cards special, football has it all. Read More
Featured Football Betting Sites
Football
The English Premiership has always been a fan favourite for betting in the UK, as notoriously the most unpredictable top-tier league in Europe. And now with even more drama this season, there's sure to be some opportunities to cash in.
If it's a simple outright winner you're after then it's hard to look beyond Liverpool and Manchester City battling it out for the top spot. But what about Chelsea, Arsenal, and Tottenham Hotspur fighting for Champions League qualification? Will Manchester United have some calm after the storm of their managerial woes and edge back into contention? Or will we see one of this year's success stories like Bournemouth jump into previously unchartered territory? Or if you're after one of the many specials or more random bets the Premiership has to offer, you're spoiled for choice.
Who will top the goals charts? Stay safe with Salah, Kane, or Aubameyang? Or take your chances with a clinical newcomer like Callum Wilson or Richarlison? Or how about those who are going to have a less than a successful season? Are the bottom 3 destined for doom? Or are you hoping someone is offering odds on the next manager to get their marching orders? No matter what you're after, it's one of the best periods in years for unpredictability with so many teams having such great seasons.
Check out some of the best offers from across the betting world here.
LaLiga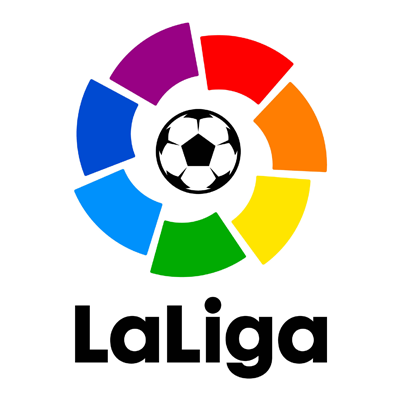 Who doesn't love top football bets on La Liga? The passion, the skill, the flair, almost all makeup for the amateur dramatics. Much like in England, the battle for the top of Spain is not as clear-cut as it has been in the past.
Barcelona continues to excel with Messi & Co., while Real Madrid seems slightly less invincible now without the services of Cristiano Ronaldo. But, who can rule out the Athletico side of Madrid, with Sevilla, also throwing a cat amongst the pigeons.
Off the pitch, could there be even more drama in the managerial ranks? With Mourinho going one way, could Zidane be going the other way? Not forgetting the always exciting transfer market with the likes of Griezmann, Isco, Pogba, Neymar and Mbappe already fuelling the rumour mill with their links in and out of Liga. It's a division that's never without some big movers and shakers, ideal for those of you who fancy getting in on the action. Again in the betting stakes, you're spoiled for choice.
Can anyone stop the Argentinian wizard from topping the goal-scoring stats? Does it all rest on Luis Suarez to romp home to victory, or can Griezmann mount a challenge? Or is the best bet on the battle for top 4? Sergio Ramos and Pepe have been quiet so far, but are you one to bet on most yellow/red cards in a season? We've trawled the world's betting sites for some of the top bets on La Liga this season.
Check out some of our picks here.
Serie A
Do you still own one of those classic AC Milan, Inter Milan or Juventus jerseys from the early 00's? Or are you just a Ronaldo fan who just happens to be suddenly stuck to soccer in fair old Italy? Both? Me too.
Serie A has always been one of the top leagues in Europe not just for quality, but for you betting fans also. And now with the Portuguese superstar breathing new life into the league, excitement levels in Italian soccer fandom have got a well-deserved renaissance. (That's French, I know.)
Juventus are almost certainly the front runners for Italian domination once again, with the memory of near administration almost cleared from the memories of the Old Lady's faithful following. But with Napoli, and both Milan clubs both hot on the heels of the top spot, it's definitely not over yet, by any means. Can Roma too, get back to contention after their successes in the past couple of seasons? Or will the surprise success story of Atalanta give us a Leicester-like miracle in Lombardy?
Ronaldo of course, isn't the only superstar in Serie A, so why not take a chance on the league's top scorer? Immobile, Icardi or Insigne tickle your fancy? Or could Genoa's Piatek continue to stun the statisticians? And that's even before we pay heed to the rumours of Fabregas or fan-favourite Ballotelli making the trip to Italian shores. In the highly-paraphrased words of Italian superstar Genaro Gattuso, betting on Serie A can be "sometimes may be good, sometimes maybe not so good," but isn't that the fun of it?
UEFA Champions League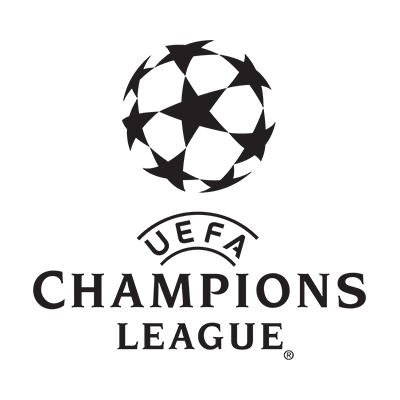 The Champions League, the most prestigious tournament in club football, culminating in the most-watched annual sporting event worldwide. Why? From the rarely referenced Manchester United treble of 1999 to the barely mentioned miracle against Milan by Liverpool, the Champions League has thrown up some memorable stories over the years, with some incredible moments. Over the past 5 years though, Real Madrid has been frighteningly dominant, coming out on top 4 of the last 5 years. But as we all know, a year is a long time in football.
Things have changed since Real Madrid last lifted the trophy. Ronaldo has left for Italy. Klopp has cracked the formula. Mbappe has flourished. So who's in contention to lift the trophy next?
Manchester City It's hard to rule a Pep Guardiola side out of any club competition. Manchester City has shown superior quality again this year, and although they've been put under pressure by Jurgen Klopp's men, City are a dominant force in European football despite not having yet lifted the trophy. Can they break the deadlock this time round? If they've achieved this much already without Kevin De Bruyne in the side, then there's no telling how far they may get.
FC Barcelona Similarly, Lionel Messi can never be underestimated and hasn't tasted European victory since 2015. Barcelona is dominating the well-fought La Liga, which is no simple task. Despite losing some of their big names over the past couple of years, the Catalan collective can never be ruled out. Juventus Cristiano Ronaldo, Paulo Dybala, Mario Mandzukic, the list goes on.
Despite some turbulent years still in recent memory, Juventus have undoubtedly completed the rise back to the top echelons of European football. Strong favourites for domestic victory, with an increased quality squad, Juventus are well in contention for this season. Plus, I'm sure Cristiano Ronaldo may have a point to prove.
Click here for our latest champions league tips.
2020 World Cup
Although it's still a long time away, interest is in the well-publicised 2022 Qatar World Cup is already building.
Dubbed the Winter World Cup, there's much speculation about how things may play out, both on and off the pitch. Whatever the conditions, we just hope the football is as impressive as the "cooling technology" Qatar have patented. So who are the early front runners for the world's biggest sporting competition?
With 4 years left to wait, it's more than likely the young generation of footballers who will decide the next home for the Jules Rimet Trophy. Leading the betting stakes already are Brazil, relying on the development of Neymar, Richarlison, Gabriel Jesus, and the new Real Madrid signing, Vinicius Junior over the next 4 years.
Brazil is closely followed by Mbappe's France, Marco Asensio's Spain, and Timo Werner's Germany. Completing the top 5 early contenders list is Argentina, who will have passed the baton from
Messi to Dybala by the time we kick-off in Qatar.
Euro 2022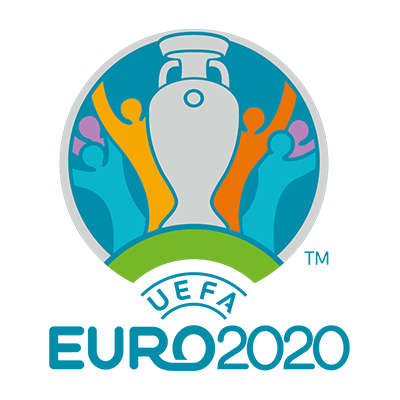 Closer to home, the European Championships are always entertaining. Whether it's the charm of the Irish fans or the unpredictability of the top national sides, it's never without its excitement.
Back in 2016, Portugal fought off the challenge of France in the final, somewhat surprising winners despite the presence of one of the world's best players leading them to victory. While Wales and Iceland impressed, Croatia, England and Spain were sent home earlier than expected.
By the time Euro 2020 kicks off, these teams and more will be hoping to impress in a competition that can be wide open, each and every time it comes around.
Will England take a shot at redemption and bring it home? Will France do the double? Or will it be one of the other many teams arguably in contention, who take the trophy home? Ireland is 200/1 to send the country in to utter euphoria, by the way.
Latest odds from Coral – European Championships 2022 Outright Winners – France 7/2, Germany 11/2, Spain 6/1, Belgium 7/1, England 8/1.
Football Latest News